The ultimate Contractors Business System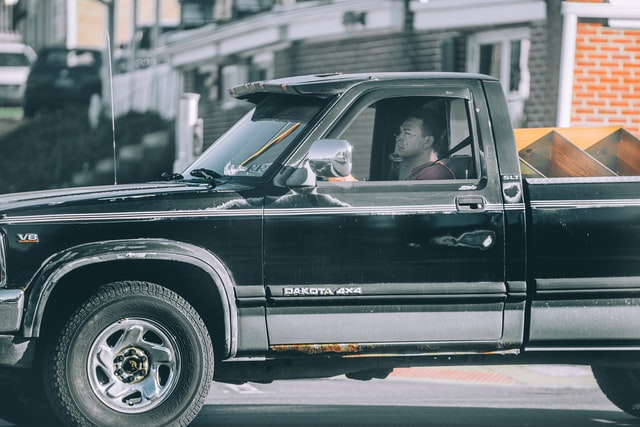 My team and I help overwhelmed business owners get off the hot mess express and get their business organized with workflows and systems. 
Why? Because the cold hard truth? Your growth is inhibited when your capacity is maxed out. 
If you are a typical contractor, you are working your butt of all day in the field. All you want to do is do good work and get paid. You are an expert at what you do. 
The business end. Well that's the pain in the assets. Why?  Your office is not a nice air conditioned corner office in building. It's the front seat of your truck.  We know it's not pretty.  The main tool of getting new business is your phone and texts.  
You feel lucky if you can just take the call while you're all tied up, sweaty, full of mud and guts working on the project in the blistering heat or freezing cold.
You know you need to take that call, why, it's the life blood of your company, it's a referral or a call for a lead to the potential next job opportunity. That's what puts food on the table, and gas in the truck and you have stop and take that call or answer that text, period.
Then every new prospect one wants a quote, estimate at minimum a brochure on what you do. Your hands are covered with mud, and you say "when I get a break, I  will send you something over. Most contractors are lucky if they even text them something just to let the prospect know you are listening and get back to them. I get most folks don't trust contractors. Why? Because they never hear back from them and that's before even doing any work.
You really are a good person, you do good work.  You are just not set up up with an admin staff (or its your spouse or kid) and just can not work that fast. People are picky these days and want fast instant communications. They think that shows professionalism and they then for some strange reason trust you more. So far from the truth.  Your bust'en butt to get the current job done in a quality way, both on time and on budget.  So that you don't have to do rework. Now that winds up as quality.
So let's get on with it and make your life a bit simpler. 
Say hello to the ultimate contractors business system that allows you run your business end to end and work from your phone or desktop from anywhere you have cell service. PS not like that silly Quickbooks system they promote that is hard to use and confusing to your customer. That is for accountants, who count the beans after all the work has been done.   No offense accountants. Your work is important. But without sales there is no accounting to be done.
It all starts from your website, or  listings in social media or places you advertise. Don't have a website. We will fix that.
Prospects and customers can book a job meeting with you based on when you say you're available the system sync with your google calendar.
Both you and prospect will see the appointment on your google calendar and you will get an email alert "You have a new job"
If it is a new prospect they get an email with a brochure about your services.
You can create, send, and manage  Invoices, Contracts, Proposals, Brochures, Questionnaires, and Project Timelines right from your phone.
If you require  them pay a minimum fee for a service call up front  or put a credit card on file, no problem done. 
Need to take a check and scan it in later.  Done. Then just mark it a paid on the customers account later.
Once the service call is done,  you can bill, send an invoice while on site from phone. 
If a longer project, you can share ideas and pictures with a customer on progress in a customer portal on your site just for them.
When the job is done and you check off "they are happy" the customer will be sent an email asking for a testimonial that can be posted on your website.
You can accept all major credit/debit cards and bank transfers, while providing a seamless client experience.
See all Invoicing, contracts, payments and more, all in one place. And so can the customer in the portal.
You can send and have customers sign contracts for electronically on their phone.
When a client submits payment to you, the integration will automatically create an invoice and payment in QuickBooks for you.
Once the payment deposits into your bank account, you can match the payment in your banking section in QuickBooks.
We also account for banking transaction fees for you; after you've matched a payment, you can view all transaction fees from the Expenses section in QuickBooks.
You can create and send, and manage  Invoices, Contracts, Proposals, Brochures, Questionnaires, and Project Timelines
We will sync your Google Calendar events to Project calendar so you can't book double book personal vs business appointments 
Now in one place, you can automatically pull any communications with your client — as long as they originate from emails associated with the Project — into one feed. That way, all emails in that thread will be available in the Project, providing you with an accessible, centralized timeline of all Project communications!  
Annual cost of system , unlimited users: $400/ year.
Base set up charge, meaning you don't mess with the tech.  Starting at $3,500 USD
Other customizations available and quoted separately .
Veteran Owned Business ask about our discount.
How to get started. Book a call. Let's talk.