How to find a photographer or videographer for your online course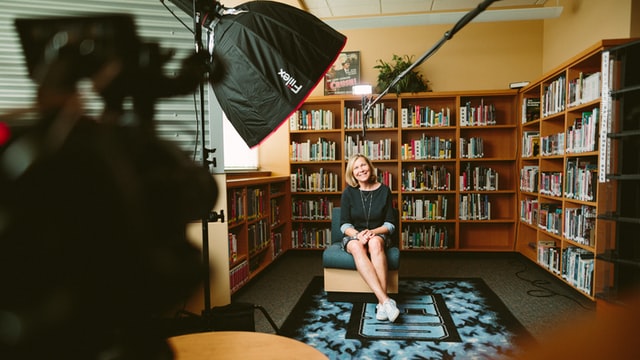 How do I find a photographer or videographer to film my online training videos. Thats what Margarita asked me today. She also had a video she is going to do on how to interview one, so you get a good one.
Oh.. I forgot to mention we need a resource yesterday.
Two quick resources or read the rest.
One of the most important aspects of getting your business course a web presence is to film a series of training videos.
How do you find somebody who can effectively create and edit these types of videos? Here are some steps that will help guide you:
 Google. You can get information on nearby photographers, videographers, and production companies. There are many photographs and videographers to choose from. The best way to find one is by checking out their portfolio on their website. From there you can get a feel for whether or not they would be able to effectively provide this type of service for your company.
Ask others you know for referrals if you have seen work done for them. You should contact a business that you feel might be able to fulfill your needs. Call or email them and ask if you can stop by their office to take a look at their work.
 Local collages and Art Schools. Young talent that are looking for resume building opportunities. 
When deciding which one is right for you, consider the ones that are going to give you the best bang for your buck. For example, somebody who is offering unique services at a reasonable rate if your price sensitive.
You can then decide whether or not you want to film the training videos in-house, outsource it to somebody else, or get help from a production company that will take care of everything for you. If you need to find somebody to record an interview for your training videos, you may consider looking on sites such as Craigslist or Elance.
Many photographers and videographers often have friends who can help them with this type of work. This is a good way to get it done at a reasonable price.
You can use the Internet to look for freelance help too. From there you will be able to find somebody who is more than willing to take on this type of project and do a great job.
There are many different types of training videos that you may want to film. These could include:
An overview of your company
Getting started with your product or service – onboarding/ excitement series
Customer training videos you know the one that reduce the number of calls and email on how to work with you or your products. 
An employee training video for new hires to get familiarized with how to perform their job properly. This can also be used as a test to ensure they have been paying attention.
Tips on how customers can use your services or products.
How to use your product(s) in certain situations.
Frequently asked questions about how you can gain the most benefit from your company's product or service.
 If there is a specific service that you want to have, such as a CEO speaking on behalf of the business, this may be on the list of services that your photographer or videographer can provide.
When looking for a photographer or videographer, you may want to find out how long they have been in business and what types of projects they have worked on. Some will provide a copy of their resume for your review if you ask nicely.
This article provides steps on how to find a talented videographer or photographer to film your training videos. One of the most important aspects of gaining a web presence is to film a series of training videos that effectively illustrate the proper way of using your product or service. There are many ways to go about finding somebody who can provide this type of service, but some are more effective than others. It is recommended that you go through the process of looking at their portfolio and then contact them with any questions you may have about what they are listing in their portfolio. Take your time when choosing the best photographer or videographer for your needs, and consider what price you will be paying for their services before coming to an agreement with them.