gig getter goes hollywood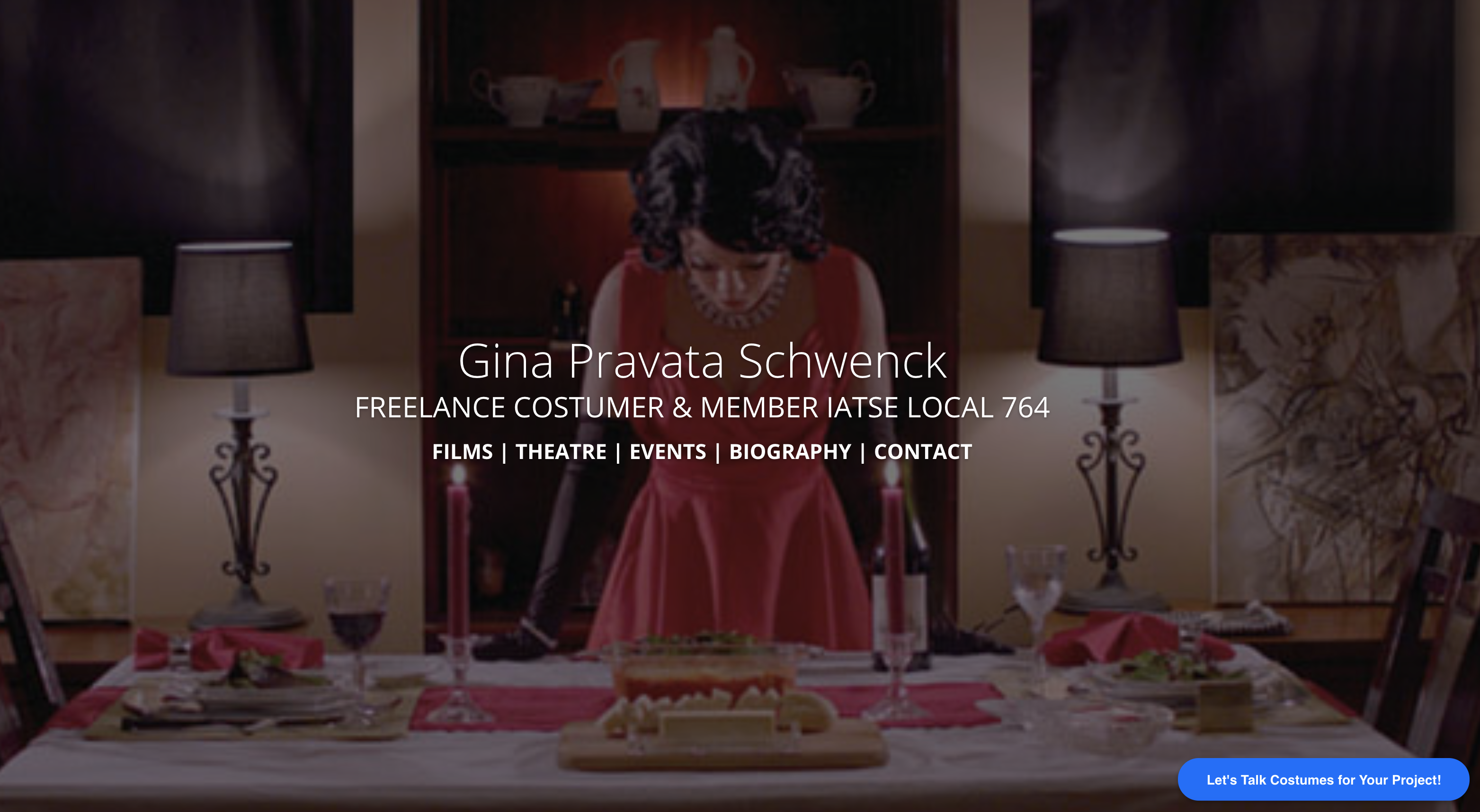 Gina does costumes for Films, Theatre and Events.
She needed a place to show her lifes' work when someone asked about her work and a way to book a call to discuss the next opportunity. 
Now you too can look fabulous on the web. Even if on a budget and have a Hollywood Gig Getter Website.
Gina was referred to us by her cousin who is also a client.  
Problem:
When some asked her for her website to learn more about her this what she told them.
I don't have one.
Fast forward:
Now Gina looks fabulous on the web  and presents herself in professional way that really showcases her talents. 
When you are crazy busy on set and running around getting things done,  it's hard to juggle another call for a future gig.
We make it easy to get your next gig, while working your assets off on the current one.
If you're a part of a film, theatre or event industry, it's important that you allow producers to find you, see your talent, make a decision and get in touch through your website while they are on a mobile phone.  Not only is this crucial for getting the intro, but it's especially valuable if you're wanting to get the gig.
You'll want to ensure that producers or their assistants have the ability to book a call with you these days via zoom directly from your website. Luckily, that's possible thanks to our booking automation package.  Your clients can effortlessly schedule a private or group appointments at anytime, it checks on your realtime availability on your calendar and it will schedule it on your calendar and theirs along with a zoom link. You don't have to lift a finger.  NO MORE  PHONE OR EMAIL TAG TO FIND A GOOD TIME TO TALK!
Check out the gig getter idocostumes.com for yourself.