Authors Platform Marketing System
"An ability to sell books because of who you are or who you can reach."
"As the saying goes, publishing success is 5% writing a good book and 95% promotion." – New Harbinger Publishing
By now you may have figured out that your publisher isn't going to do all the marketing it for you. They are publishers with distribution partners, not marketers after all. 
There are about 1 million books published each year in the US alone. In today's book marketplace, authors hold the primary key to their books' success.
One of our recent clients referred to us, a professional who came to us a few months prior to the release date was getting ready to launch his first book. He was told he needed a website. Then he was given an overwhelming list of things by the publisher he could do to promote the book. 
The overwhelm and panic set in as he knew what these things were, but didn't know how to execute them. The publisher had a list of resources for doing it yourself.  
"My publisher gave me a 45-page list of all the things I could do to market and promote my book. Of course, the publisher is going to promote it to outlets they work with like brick and mortar bookstores and online booksellers, but getting the word out to my industry and the people interested in my material was totally up to me.
I talked with another successful author who is a friend and colleague, she gave me a list of what she did and I didn't have any of the channels established that she used. 
In talking with you I realized the website is just a start and really just a digital brochure. My publisher gave me a  "suggested marketing plan", after the first glance, I realized 90% of it's up to me to do. That's when I realized it was time to talk to someone who could assist me with the knowledge, resources and time to get it done."
Publishers Author Platform Marketing Plan. Great plan…too bad it's all up to you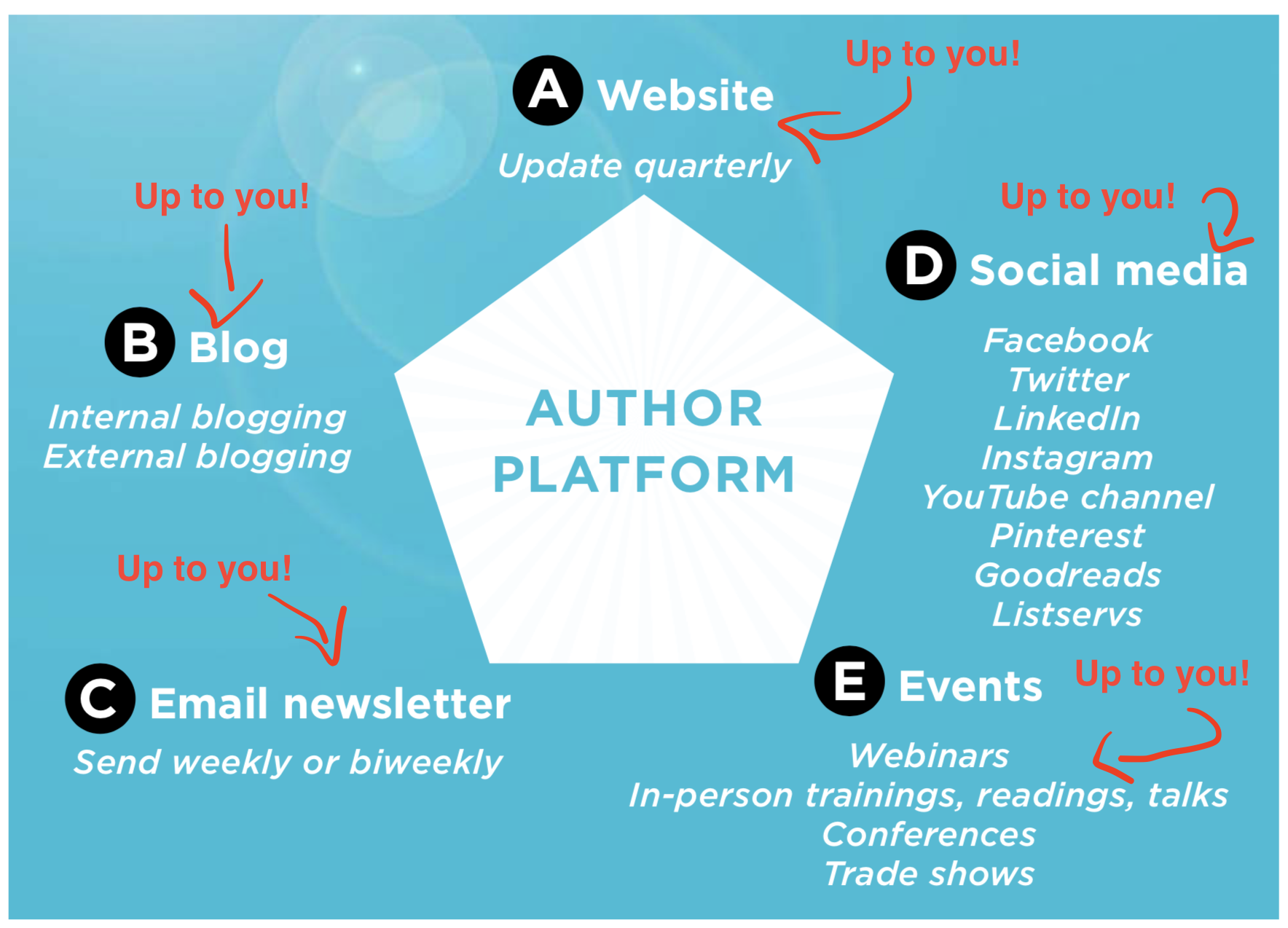 Modified screenshot from New Harbinger Publications Book Promotion Guide.
Now given the fact that doing a physical book tour or book signings and speaking events at conferences may not be available or limited at best in this COVID era. Entering the digital world to do this is critical.
I really appreciate the fact that you guys know all this and can patiently guide me step by step through the process and actually do it and deal with all the technology."
– Matis Miller, Author of The Uncontrollable Child.
If your book is more of a guide on how to learn to transform something,  it may be the premise for a MasterClass that people will pay to learn step by step online either via live sessions or prerecorded presentations or combination along with training materials. Online courses have grown exponentially over the last 5 years. If this is one of the directions you are headed we can put the whole delivery system together with your content.
We have several authors we work with, many are best sellers. All are using the book as a platform and offering online for-profit MasterClasses or paid membership communities that produce additional one time or recurring revenue.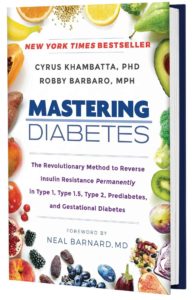 Book Site
MasteringDiabetes.org/book
Course/Member Site
MasteringDiabetes.org
Cred
NY Times Best Seller
Author
Cyrus Khambatta, PhD and Robby Barbaro, MPH
——-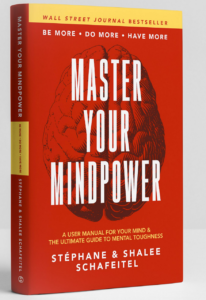 Book Site
MasterYourMindPower.com
Course/Member Site
SuccessTrainingCo.com 
Cred
Wall Street Journal Best Seller
Author
Stéphane & Shalee Schafeitel
——-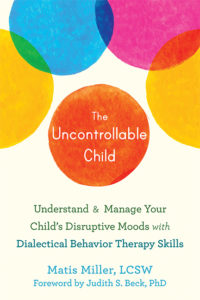 Book Site
TheUncontrollableChild.com
Course/Member Site
TheUncontrollableChild.com
Cred
Amazon #1 New Release in Popular Child Psychology
Author
Matis Miller, LCSW, ACT, DBT-LBC
——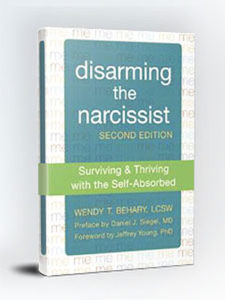 Book Site
DisarmingTheNarcissist.com

Course/Member Site
SchemaTherapyTrainingInstitute.com
SchemaTherapyCommunity.com
Loving, Leaving, Living With… The Narcissist In Your Life

Cred
Top 100 on Amazon in
– Conflict Management
– Family Conflict Resolution
Author
Wendy Behary, the founder and director of The Cognitive Therapy Center of New Jersey and Schema Therapy Institute of NJ-NYC-DC
——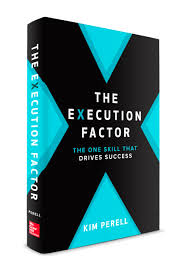 Book Site
Kim Perell The Execution Factor
Course/Member Site
Kim Perell The Fundamentals Of Execution
Cred
National Best Seller
Author
Kim Perell, named one of AdAge's Marketing Technology Trailblazers, Business Insider's Most Powerful Women in Mobile Advertising, is an Ernst & Young Entrepreneur of the Year, and was named Entrepreneur of the Year by the National Association of Female Executives.